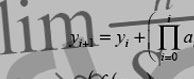 Some of my old and recent scribblings.
For some reason, whether it is in office for work or home for my personal projects, I always end-up dealing with interesting technical things. Therefore I decided to start sharing some of the things I played with. Updating my old notes to an acceptable state takes time, so I will make more available when they are useful to some people.
View Technical Notes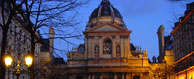 My personal photographs.
Sometimes when I travel, I take the time to take some pictures so that to share them with my family and friends. Since the pictures were already online and few friends linked to those pictures on their websites, I decided to open the access to everyone. I hope it will make you interested to visit those places.
View Photographs

Plenty of other things that I need time to make online.
My Amiga 1200 demo, my old DOS and recent Windows PC demo effects, Coding stuff, my GBA demo effects, the musics I composed, some stuff about the Raine arcade game emulator I worked on, some things about Kung-fu, and plenty of little things such as Maxthon plugins, Photoshop plugins, etc. You will have to be patient :D

This website covers a small selection of my works. You will find some software, some photography, some technical papers, and a little bit of music. Enjoy!